Brief Description
South Dalmatia possesses one of Europe's most dramatic shorelines, as the stark, grey wall of the coastal mountains sweeps down towards a lush seaboard ribbon dotted with palm trees and olive plantations. It is one of the most urbanized parts of the Adriatic coast, with suburban Split creeping earnestly along the shore in both directions, and the resorts of the Makarska Riviera strung together towards the south. However it is also home to antiquated villages and harsh natural wildernesses, which can often be found just a few minutes' walk uphill from the coastal strip.
Highlights
Dubrovnik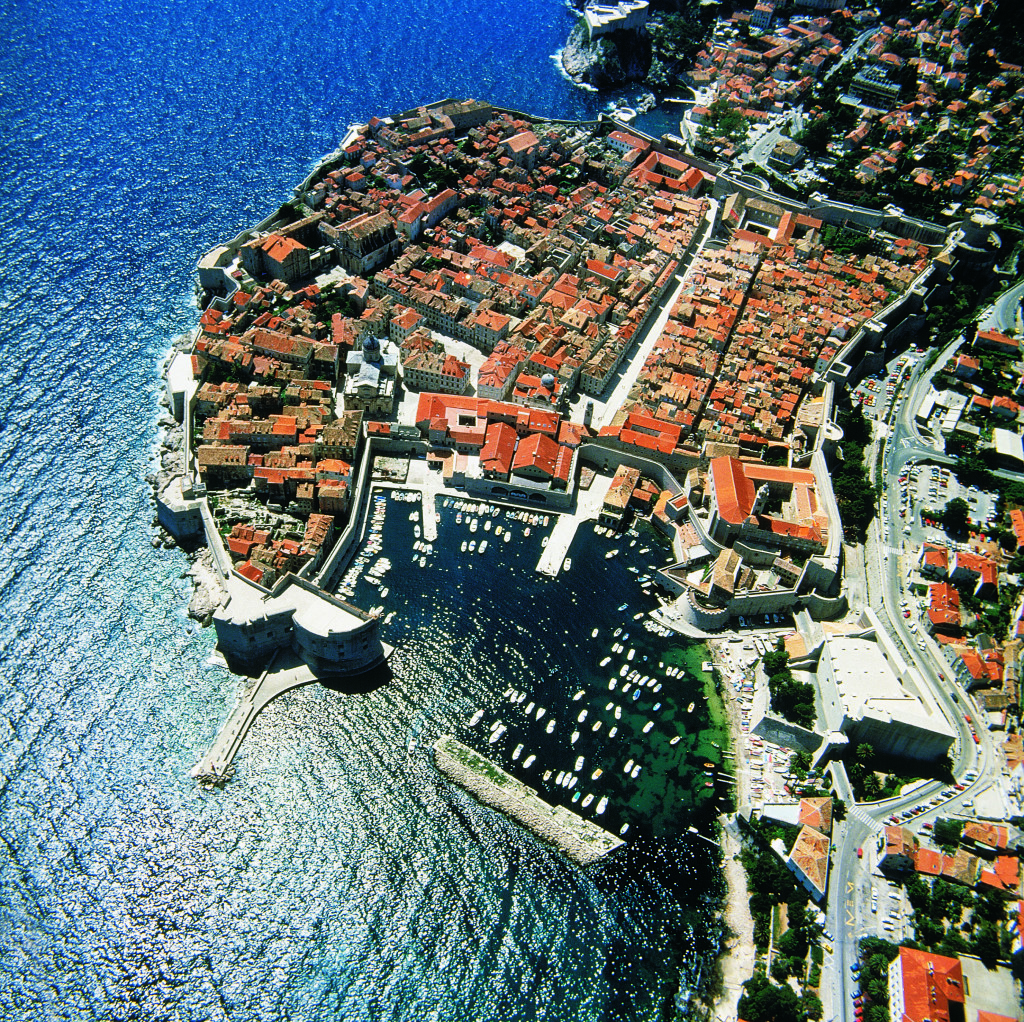 It hardly needs introducing, as Dubrovnik is probably the most well-known place in Croatia, and not without reason. Dubrovnik, one of the most beautiful towns in Europe, is surrounded by ramparts that were first built in the 16th century, with churches, palaces, monuments, monasteries and museums that could take a year to discover. The old town is a labyrinth of streets paved with white flagstones, which, over hundreds of years, have been polished to a shine by people's feet. Long narrow allies with hundreds of steps climbing down from the ramparts, with bars, shops and galleries on either side.
Split
Split is one of the Mediterranean's most compelling cities. It has a unique historical heritage too, having grown out of the palace built here by the Roman Emperor Diocletian in 295AD. The palace remains the city's central ingredient, having been gradually transformed into a warren of houses, tenements, churches and chapels by the various peoples who came to live here after Diocletian's successors had departed.
Mljet
An island lying south-west of Dubrovnik. The western part of the island is a National Park with two deep bays which are referred to as lakes because of their very narrow outlets to the sea. With lush and diverse Mediterranean vegetation, the park also has valuable Antique monuments and a 13th century Benedictine monastery set upon an islet in the centre of the lake.
Our Hotels in South Dalmatia
Hotel Albatros (Cavtat, Dubrovnik riviera | 4****)
Hotel Epidaurus (Cavtat, Dubrovnik riviera | 4****)
Hotel Cavtat (Cavtat, Dubrovnik riviera | 3***)
Hotel Croatia (Cavtat, Dubrovnik riviera |5*****)